Girls' Amateur Championship
Carnoustie, Scotland, 8th - 14th August 2022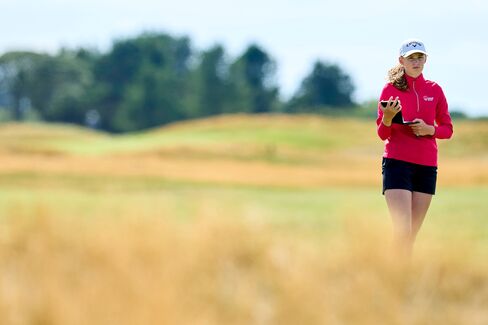 Lancashire's Emily James, Royal Lytham & St Annes, Sadie Adams and Boh Greenwood, both Royal Birkdale, were among the 144 players playing at Carnoustie in the Girls' Amateur Championship.
Emily and Sadie made the top 64 to qualify for the match play. In the 1st round Emily won 4&3 against Swede Meja Ortengren, ranked 22nd in the World Amateur Golf Ranking® (WAGR®)
For more information:
James Upsets Top-Ranked Swede at Girls' Amateur (randa.org)
Emily continued her good play on Thursday with a win at the 19th hole in round 2 and after Friday's 5&4 win in the last 16 will play the quarter final on Saturday morning.
In the quarter final Emily was beaten by the eventual Girls' Champion Lottie Woad.