---
Welcome to the Lancashire Ladies' County Golf Association website. We are here to provide training and competitions for golfers at all levels of the game, from young girls who have yet to hit a ball, to elite golfers representing their County and their Country. So whether you have no handicap, play off 54, or are a scratch golfer, we look forward to meeting you at our events.
ONLINE ENTRY Join Lancashire Girls Get into Golf
In order to continue to receive information from LLCGA will Secretaries/Delegates please fill in the form on the Delegates Information page.
---
Bronze Shield Finals
13th September
The Bronze Shield Finals were held today at Childwall Golf Club. In the morning semi finals Longridge beat Wilpshire and Haydock Park beat Brookdale.
The Final was won by Longridge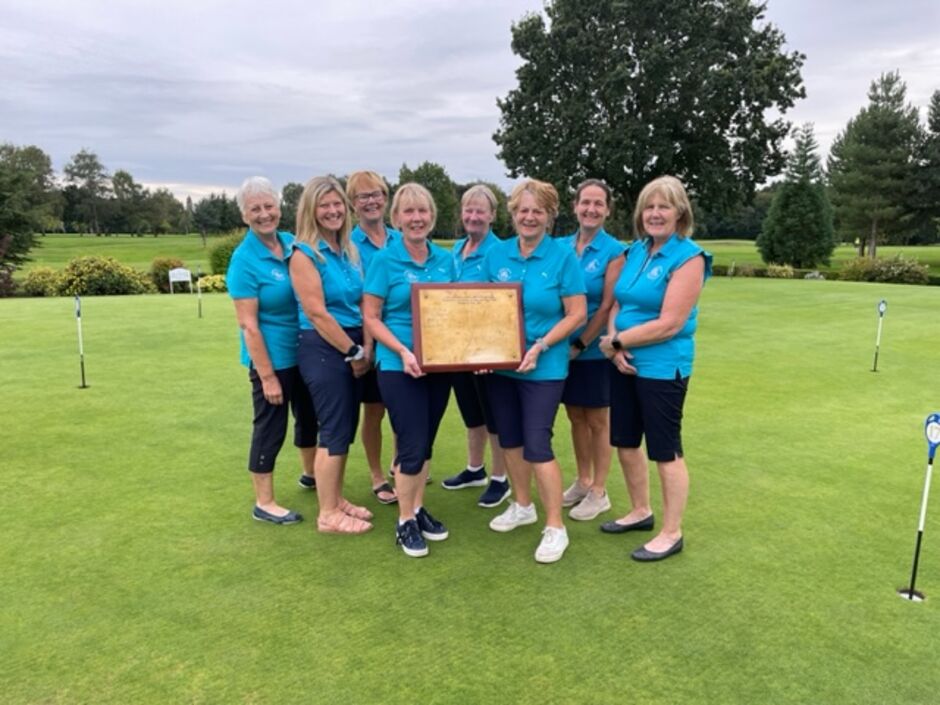 Full results can be viewed here
---
Interclub Finals
11th September
The Interclub Finals were held at Dunscar Golf Club with Penwortham winning the Handicap Interclub and Walmersley the Bronze Interclub.
---
Handicap Shield Finals
8th September
The Handicap Shield Finals were held at Ashton-under-Lyne Golf Club. In the morning semi finals Penwortham beat Walmersley and Oldham beat Dean Wood. Neither club had won the event before so a new name would go on the trophy.
The Final was won by Oldham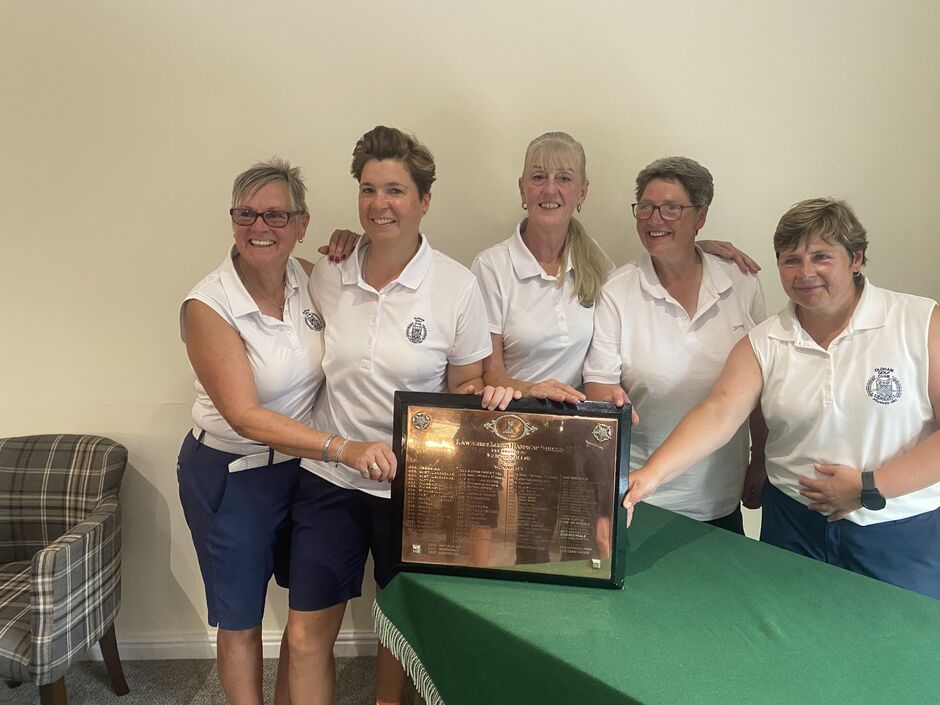 Full results can be viewed here
---
Lady Derby Finals
Lancaster Golf Club, 30th & 31st August
---
English Women's Open Stroke Play Championship
Manchester Golf Club, 24th - 26th August
Further details are available by using the following links:
---
Scratch Finals
23
rd August
The Scratch Shield Finals were held today at Stand Golf Club. In the morning semi finals Ormskirk beat Leyland and Royal Birkdale beat St Annes Old Links.
The Final was won by Royal Birkdale.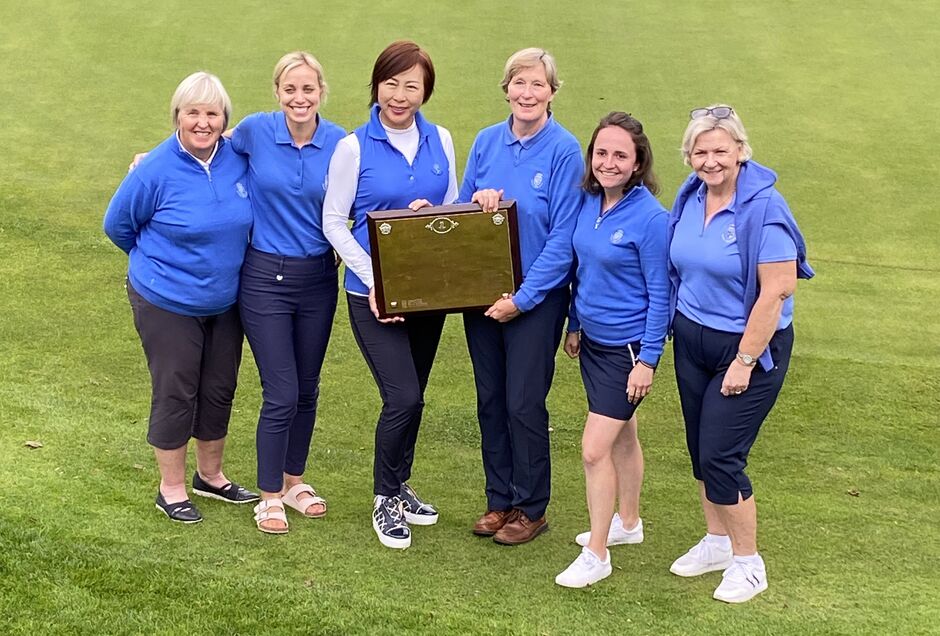 Full results can be viewed here
---
County Unification
The boards of Lancashire Union of Golf Clubs (LUGC) and Lancashire Ladies County Golf Association (LLCGA) have unanimously agreed to explore county unification. Both Boards view unification as a positive initiative and are being supported by England Golf.
A working party with representation from both Boards has been established and is considering the benefits of "one unified voice" for golf in the county prior to consultation with member clubs. Once completed, Lancashire would join the 9 counties who have already unified in England to date, becoming the largest and a role model for Equality, Diversity, and Inclusivity.
These discussions are at an early stage, but we feel it is important that this is an inclusive and collaborative process and welcome comments from affiliated clubs and all stakeholders. Communications should be directed to our respective secretaries.
secretary@lancashiregolf.org or secretary@llcga.org

16th August 2023
---
Message from the County Captain
August
The County Championships at Ormskirk produced a worthy winner in Catherine Roberts, with Jess Parker being the runner-up. The efforts of those involved, both beforehand & during 3 long days helped the event to go smoothly throughout.
The Elsie Corlett Trophy at Worsley was won by Linda Cain, Longridge, on a card play-off from Pauline Fawcett, Knott End.
County Match Week at Eden, Cumbria was exciting and tiring in equal measure, but my thanks go to all concerned who played, caddied, organised, helped with transport, and generally supported whether in person or in the many Good Luck messages we received. No-one could beat Yorkshire though this year.
The Interclub competitions have been taking place, with the Scratch Trophy at Rossendale in June, being won by Royal Birkdale. Both the Interclub Handicap & Bronze Qualifiers have been played, with ladies having to battle the elements at several venues.
Daisy Lee, a member at Lancaster, won the Junior Championships at Ashton-in-Makerfield.
The Scott Leggatt Finals took place at Rochdale with the winners coming from Ellesmere.
The Group stages of the Shields matches are now complete, and we look forward to seeing the winning clubs compete for the Trophies.
We are especially proud of our young team who competed in the Junior Jamboree recently at Bromborough, Cheshire, with Lancashire winning by a good margin from the other Northern counties. Thanks are due to all involved with the Juniors who help and support in so many ways.
The Frances Smith Finals were held at Burnley with Sheila Antrobus, Oldham, winning on a card play-off from Olivia Martin, Leyland.
With the Qualifier of the Lady Derby competition imminent, I wish the President every success for her event at Lancaster.
Good Luck to all players for the remainder of the season.
Agnes King
County Captain
---
Junior Jamboree 2023
Congratulations to Lancashire on winning the Northern Counties Jamboree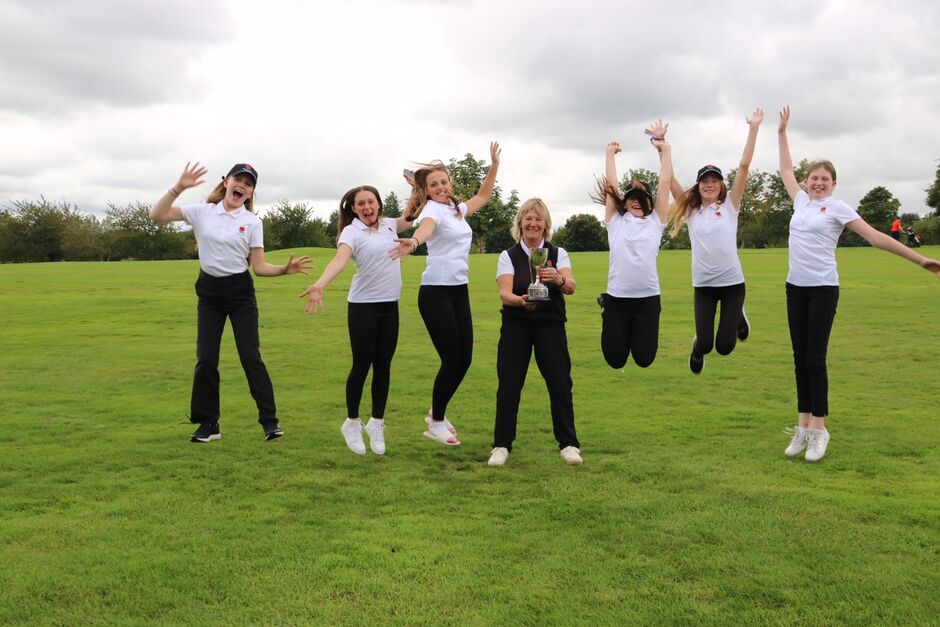 ---
County Match Week, 19th - 21st June
Eden Golf Club, Cumbria
For full match results and standings
---
County Championship 2023
Ormskirk Golf Club, 28th - 30th May


To see the draws click links below
---


Message from the County Captain
April
Spring seems to have been a late arrival, but after seemingly endless rain, when many courses were closed for days on end, we have some drier and warmer playing conditions. The County Association is now registered as a company limited by guarantee (LLCGA Ltd.), with every club invited to sign up as a member. Work is also ongoing with the Women in Golf Charter, which among other things, requires new policies to be written. We should all be grateful to those willing to take on these largely invisible but necessary tasks, currently being undertaken at many clubs, as well as by the County.
The summer training schedule for our Juniors has been organised and practice matches have started for potential County team members. The County Championships take place at Ormskirk starting on Sunday 28th May for players with H.I. 18.0 and below. County Match Week follows in June at Eden Golf Club, Cumbria with 3 days of intense inter-County competition. Shields matches are underway and Interclub qualifiers take place in early May. I look forward to seeing many of you on the 1st Tee and wish everyone the best of luck for the season.
Agnes King
County Captain
---
---
Entries for our 2023 competitions are open
Shields meeting at Preston Golf Club, 20 March


---
North Region Championship 2023
Hexham Golf Club, 18 July




Northern Foursomes 2023
Doncaster Golf Club, 18-20 April


---