Lancashire Girls have success in Spain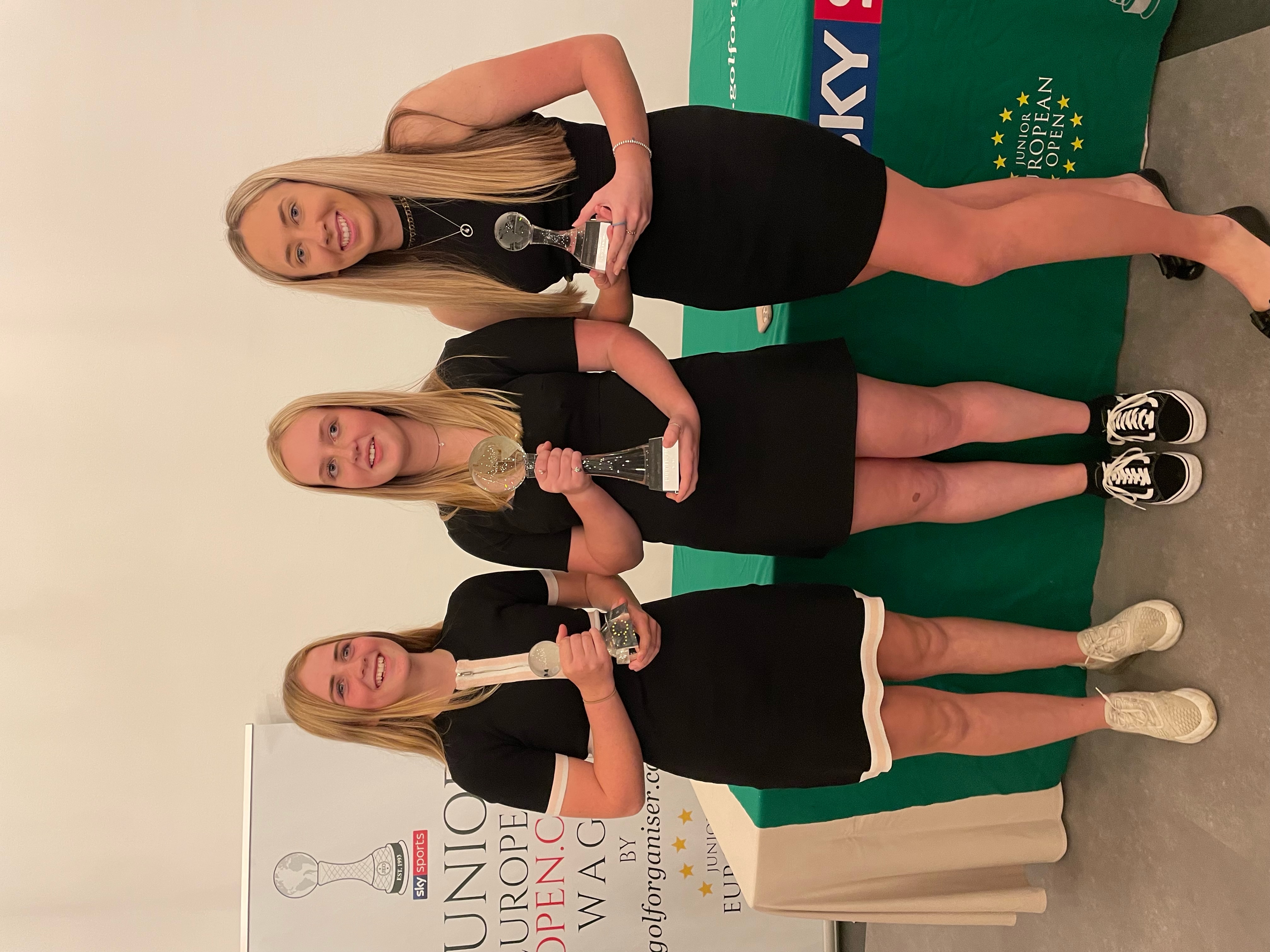 Sadie Adams, Claudia Hastings and Sophia McGhie did Lancashire proud at Alcaidesa Golf Club, Andalucia in the European Junior Open.
They had 5 rounds on 2 courses in difficult conditions but they all made the cut.
Sadie finished 3rd, Claudia 12th and Sophia 14th. Well played girls.
The girls are pictured with Sky Sports presenter Nick Dougherty.